About Nagshanti Renault
The dealership was obtained in June 2012. The group had learnt early on that progress can be expedited if a lean, agile and dedicated team is put in place. Success was inevitable since the goals and the vision envisioned by the management has percolated right to the last worker. In the process, Nagshanti Renault was able to sell 1000+ units within 12 months of showrooms being established, a feat which is yet to be conquered by any dealer across the country.
The Hubballi showroom is spread across an area of 3,600sqft and boasts a workshop space of 40,000sqft. The workshop is equipped to the teeth with state of the art equipment available at the disposal of diligent and experienced service specialists. The workshop also has a in-house paint shop to take care of a wide variety of paint related jobs.
The Belgaum showroom is the crown jewel of Nagshanti group as it single handedly achieved 1000+ units sales within a year of establishment. The success story of the showroom is encompassed within a 5,000sqft showroom which has a backup of 20,000sqft of workshop space.
Nagshanti group has set up Renault 3S(Sales, Service & Spare parts) showrooms in Gokak, Chikodi, Sirsi and Ranebennur to have maximum presence and be able to serve customers throughout the region.
Our Showrooms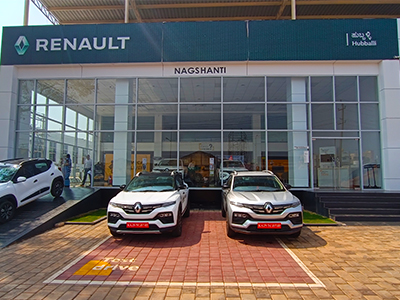 Nagshanti Enterprises Pvt. Ltd.
CTS 3606, 3608,
Opp. P C Jabin College,
Vidyanagar,
Hubballi - 580031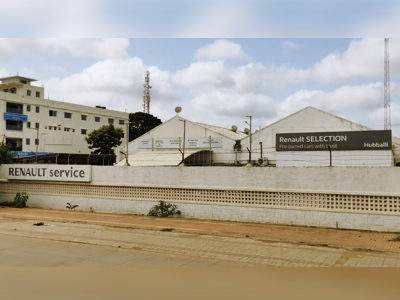 Nagshanti Enterprises Pvt. Ltd.
Gokul Road,
Beside Decathlon Jayprakash Nagar, Manjunath Nagar,
Hubballi - 580030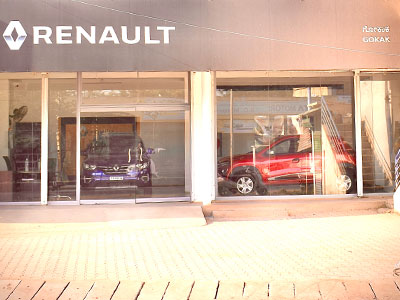 Nagshanti Enterprises Pvt. Ltd.
135/4, APMC Road,
Tuppad Building,
Gokak - 591307
Dist: Belagavi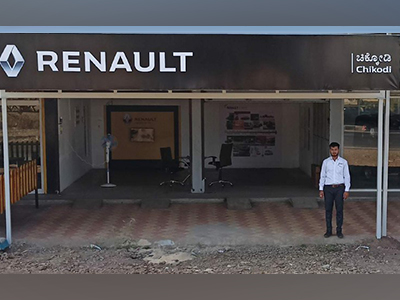 Nagshanti Enterprises Pvt. Ltd.
1571, Makarand Complex,
Near B. K. College, Ankali Road,
Chikodi - 591201
Dist: Belagavi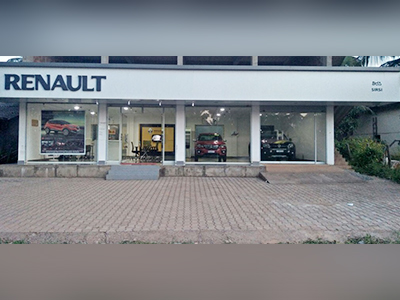 Nagshanti Enterprises Pvt. Ltd.
Yellapur Road,
Opp. The TSS Ltd,
Sirsi - 581401
Dist: Uttara Kannada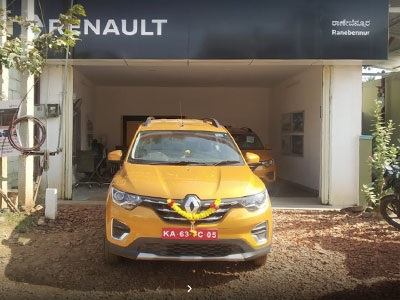 Nagshanti Enterprises Pvt. Ltd
Shop No.1 Vijay Chandra Complex,
Mrityunjaya Nagar,
Opp.HDFC Bank, P. B. Road,
Ranebennur – 581115
Dist: Haveri

For Sales & Service Contact
---
+91-9632786556, +91-9353103890

renaultsmhbl@nagshanti.in
malatesht@nagshanti.in